Description
Scanpan - Classic Salt & Pepper Mill Set - Black
Made of strong, black-painted beech with a nice food finish, fits into any kitchen with the classic design, The smart 5-step click system at the bottom of the grinders makes it easy to set how fine / rough you want to grind. For example, set fine salt to the soft boiled egg and adjust to coarser salt when the steak is to be seasoned before frying.
Features:
- Ceramic quenching mechanism
- Extreme wear resistance
- Smart 5-step click system
Specifications:
- Dimensions: 18 x 13 x 7cm
- Weight: 0.5kg
- Colour: Black
- Material: Wood
- Warranty:
What's in the box
x 1 Salt Mill
x 1 Pepper Mill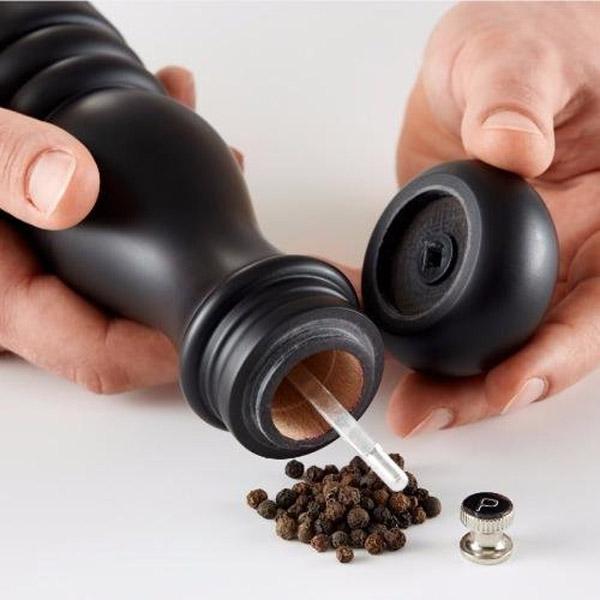 Payment & Security
Your payment information is processed securely. We do not store credit card details nor have access to your credit card information.