Description
Artisan1.5L Variable Temperature Kettle 5KEK1522
Tea time has never been so easy!
Teas and infusions are not all the same. We know it. That's why with our KitchenAid Artisan 1,5L Kettle you can adjust the temperature from 50°C to 100°C to easily suit your needs and get the best out of your infusion or tea.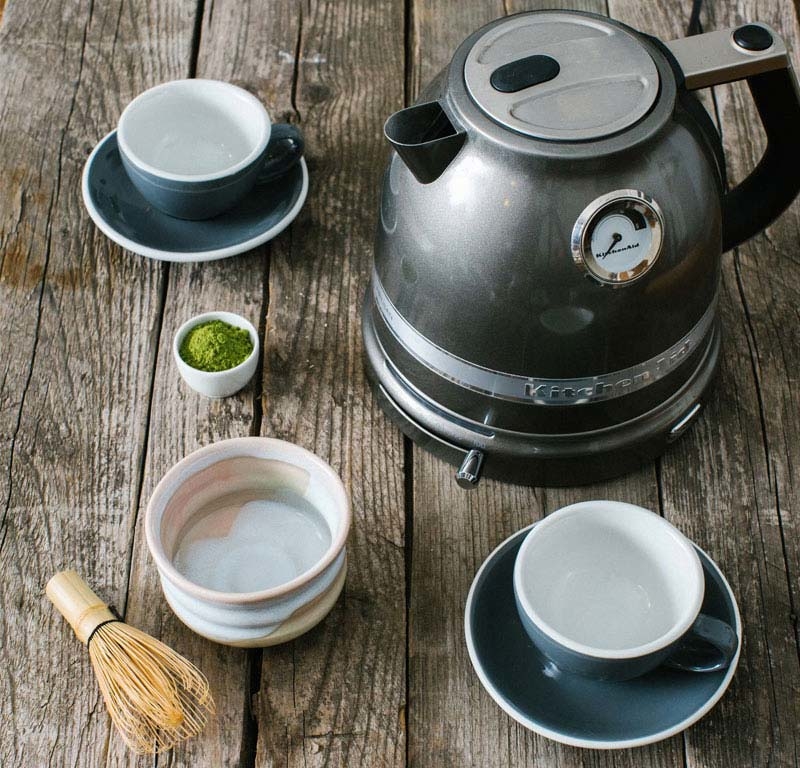 High quality, sleek style
Beautiful and modern design which enhances your kitchen bench with timeless elegance. Built for speed, this 1.5L Artisan Kettle quietly boils water in minutes.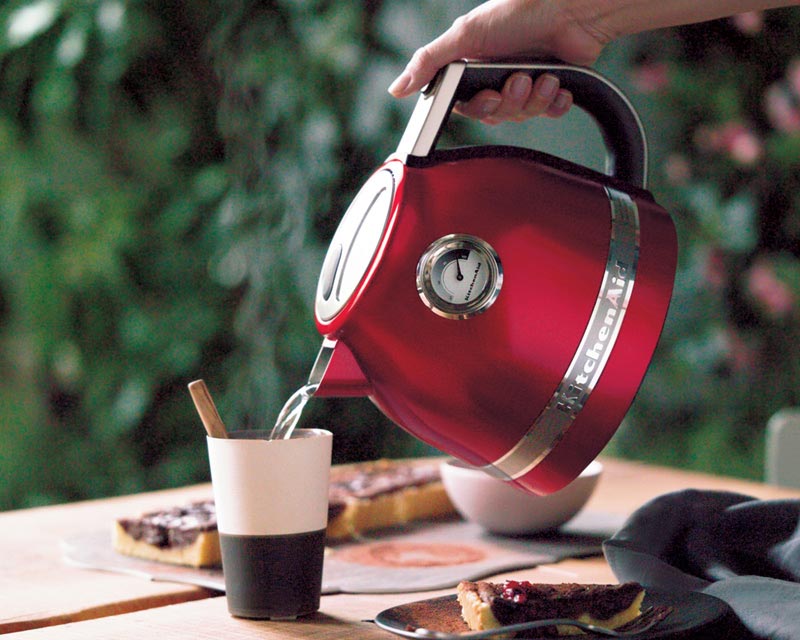 Adjustable temperature, from 50°C to 100°C
Choose the right temperature for your preparations: hot for drinks, boiling for stocks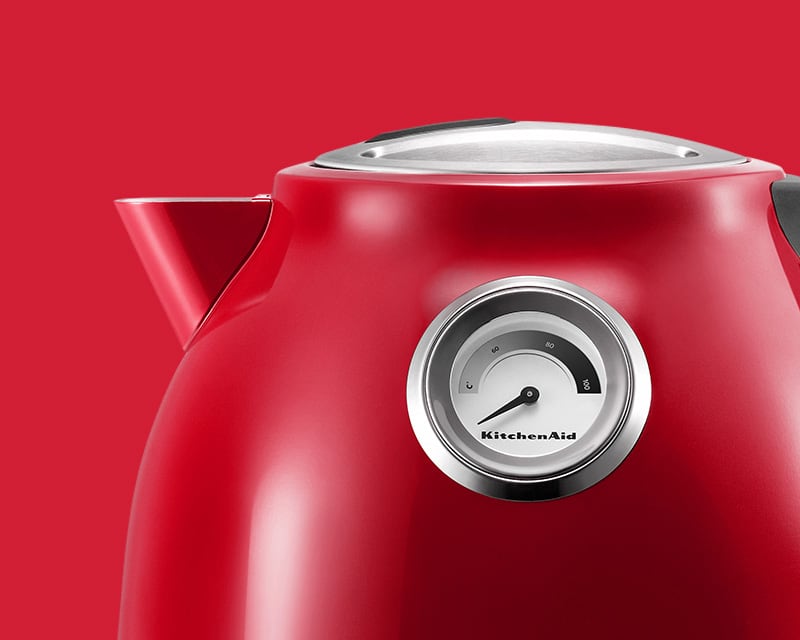 Dual wall construction
Better insulation keeps water hotter longer, reduces noise and is cooler to the touch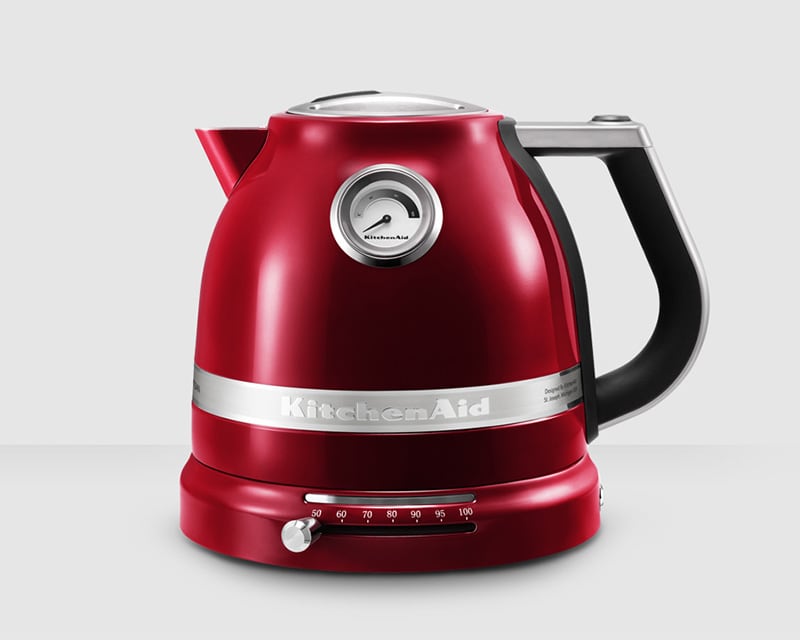 Smooth, rounded design with 1.5 L capacity
Boils large quantities of water; a stylish addition to any kitchen!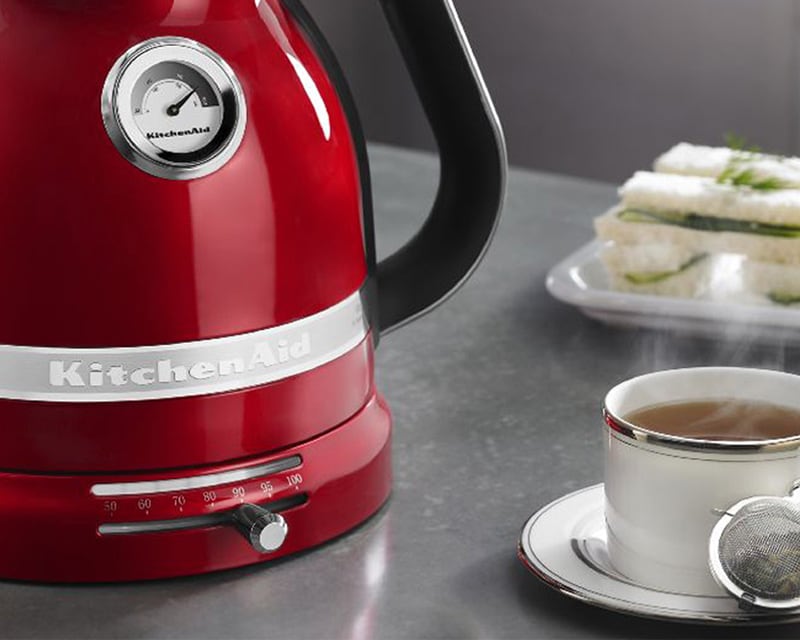 Temperature gauge
Check the temperature of the water, even when the kettle is off its base
VARIABLE TEMPERATURE KETTLE 1.5L - ARTISAN 5KEK1522
In a choice of colours and with a curvaceous, inviting design, the Dual Wall 1. 5 L Kettle is also generous in features. Love tea ? Adjust the temperature range to suit your infusions: nicely warm for delicate green tea or hot for coarse Assam. The dual wall cavity keeps water hotter for longer and the kettle cooler to the touch. A pop of colour in the kitchen, the 1. 5 L Kettle is always ready for the next conversation. Included in the box: Removable limescale filter.
---
GENERAL SPECIFICATIONS
---
TECHNICAL SPECIFICATIONS
| | |
| --- | --- |
| Body material | Hard anodized aluminum |
| | |
| --- | --- |
| Interior material | Stainless steel & plastic |
| | |
| --- | --- |
| Electrical connection rating (W) | 3000 |
| | |
| --- | --- |
| Temperature range | 50°C-100°C |
| | |
| --- | --- |
| Height of the product | 218 |
| | |
| --- | --- |
| Height of the packed product | 265 |
| | |
| --- | --- |
| Depth of the packed product | 270 |
| | |
| --- | --- |
| Width of the packed product | 235 |